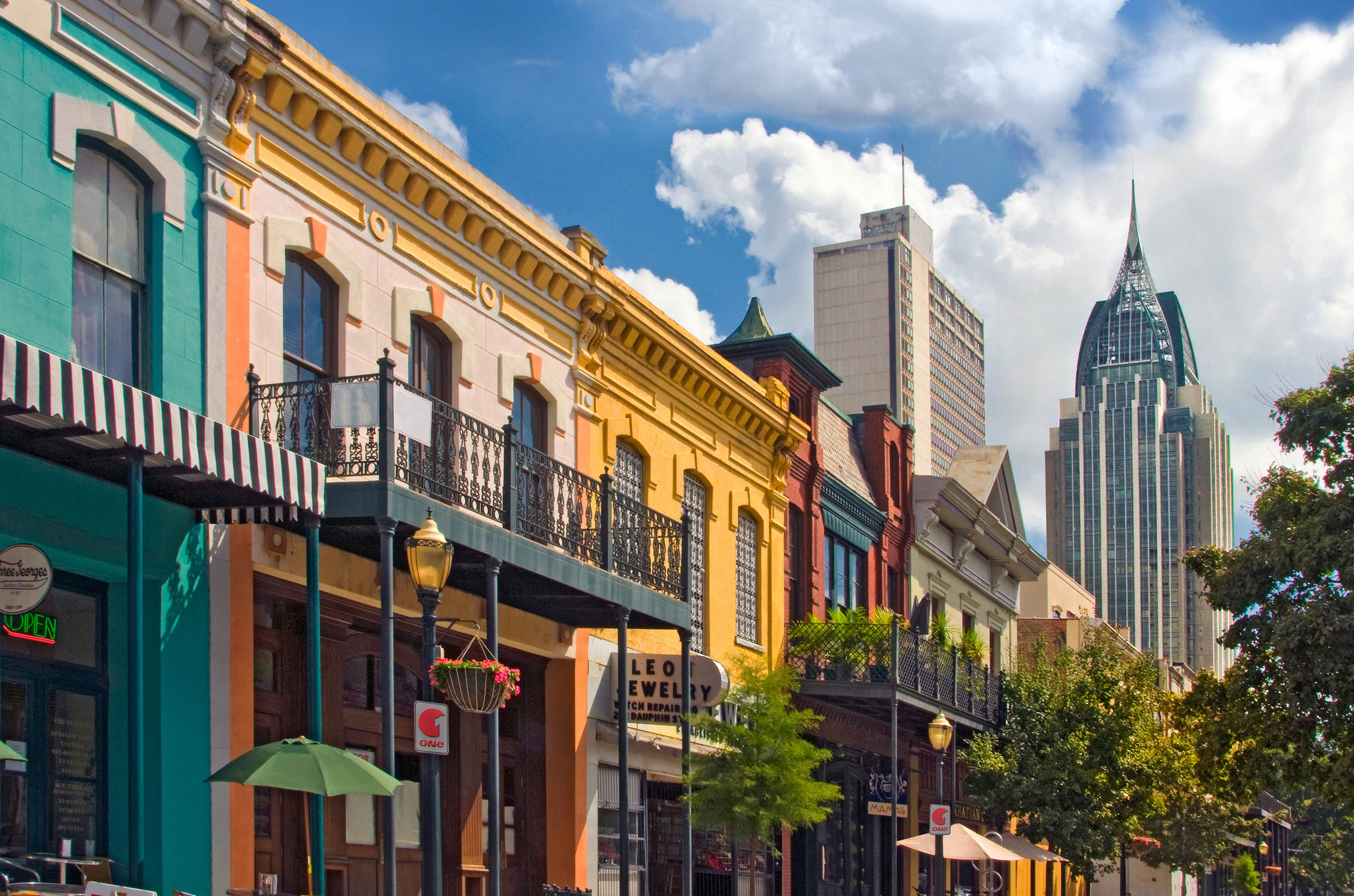 With our 2016 NORM Conference is in Mobile, AL in September 16 and 17, we wanted to learn more about our host town. We sat down with Stacy Hamilton, VP of Marketing and Communications for Visit Mobile, so she could give us the inside scoop on how to act like a local in the Azalea City.
Tell us a little about Mobile.
Founded in 1703, Mobile is one of the oldest cities on the Gulf Coast – really, one of the oldest in the South. It is a colorful, eclectic and cultured town full of warm and friendly people. We love to celebrate – anything big or small – and welcome newcomers with a genuine 'we're so happy you're here' attitude.
This will be a lot of folk's first time in Mobile Bay. Can you tell us about some of the great attractions nearby?
I think our historic downtown and neighboring historic districts are so worth exploring first (you can do that by foot or car or take an historicity tour on a van, trolley or a duck boat. Yes, a duck boat.) Starting off your visit to Mobile with a tour gives you some idea of just how special, beautiful and historic our city is. Plus, signature attractions like the USS ALABAMA, the History Museum, The Carnival Museum, the Gulf Coast Exploreum and the new (and truly one of a kind) GulfQuest National Maritime Museum are all worth visiting.
We are hosting the 2016 NORM Conference at the convention center. Can you tell us about anything within walking distance people should check out?
I would definitely recommend wandering up and down (and just off) Dauphin Street, our historic entertainment district to find shops, new bars and restaurants, art galleries, antique shops and live music venues.
What is something unique folks could do in Mobile in an afternoon?
Either the city tour (see above) or rent a kayak/canoe, ride an airboat or charter a sightseeing cruise to explore the nation's second largest Delta, just minutes from downtown.
Is there anything else you'd like to add?
Don't be afraid to say hi or ask questions, Mobilians are proud and happy to show off their beloved town and want you to love it, too!
Do you have any suggested links where people can go for more information?
---
Let's play a game of fill in the blank!
If you're looking for a good time at night in Mobile, you should…
hit Dauphin Street.
If you've never eaten in Mobile, you have to try our…
local seafood, fresh from the bay, bayou or Gulf!
If you brought your kids to Mobile, they'd love…
GulfQuest, the Gulf Coast Exploreum or looking for gators, turtles and eagles in the Delta.
If you're looking to relax in Mobile, you should go to…
the spa at the Battle House.
If you want to really experience Mobile, you have to…
sit next to a local and listen to great live music at Callaghan's Irish Social Club or hang out in the lobby of the historic Saenger theatre before a concert. Music, friends and socializing are a must in Mobile.
If you want to sound like a local…
say Mo-BEEL not MO-bill.
If you want to eat like a local…
come with an empty stomach and be prepared to live miserably (but very happily) full.
Posted
by