Meet the NORM Board Members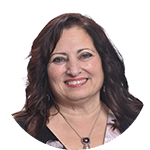 Andrea Zlatkus, President
Chester County Rheumatology PC | West Chester, PA
Andrea Zlatkus is the practice manager at Chester County Rheumatology in West Chester, Pennsylvania for the past 20 years. During her tenure, she has developed a single practice into a multi-physician practice with a 12-chair infusion room. She is responsible for the overall operations of the office and infusion services. This includes overseeing human resource management, staff training, template writing, and development of EHR system and revenue cycle management and cost containment. She is a certified Rheumatology coder. Mrs. Zlatkus serves as Vice-President of the Board of Directors for the National Organization of Rheumatology Managers and serves on the Charity Committee, Education Committee and Healthcare Policy Committee. She is a member of the American College of Rheumatology and the Pennsylvania Medical Society. Andrea is a nationally recognized expert in practice management.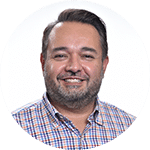 Jay Salliotte, Vice President
Advanced Rheumatology | Business Manager | Lansing, Michigan
Jay Salliotte (pronounced like Sally-yacht) comes to rheumatology practice management via a road less travelled. Before moving toward a career in medical administration, Jay worked as a professional fundraiser for non-profit organizations including hospice, higher education and social services. Before that he worked in the information
technology profession and has the Y2K battle scars to prove it. Despite this unorthodox path, Jay relies heavily on his past experiences in organizational administration, process improvement, strategic planning, accounting and human resources to manage the medical practice he co-owns with his wife Dr. Monika Mohan.Jay continues to get more involved with rheumatology initiatives around the country and is determined to give back to organizations like NORM which have given so much professional help to him. Last year, he joined both the Board of NORM Ventures as well as the Editorial Board of the Rheumatology Practice Management Magazine. He is also a member of a few pharma-sponsored practice management speaker's bureaus.Jay has served on many non-profit boards & committees in both the professional and community realms. He is no stranger to volunteer boards and understands the great responsibility elected leaders accept…to be good stewards of the organization. With this charge in mind, it is always his goal to work with other volunteers to build a better and stronger tomorrow for the organization.Jay has a master's degree in Business Administration from the Broad Graduate School of Management at Michigan State University and a bachelor's degree in Organization Studies from the University of Michigan, Ann Arbor. He lives in Okemos, Michigan with his wife and daughter, Maya. Jay enjoys: travelling with his family, watching college sports and trying new culinary experiences.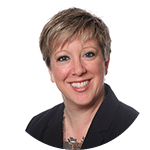 Shari Wilson, Secretary
Columbus Arthritis Center, Inc. | Columbus, Ohio 43215
Shari Wilson is the Office Manager for Columbus Arthritis Center in Columbus, Ohio since May 2009. The practice consist of 9 Rheumatologist, 8 Physician Assistants, a 15 chair infusion suite, MRI, X-ray, laboratory, DEXA, and ultrasound. She is responsible for overseeing the business operations of the practice. This includes overseeing the billing, front desk, medical records, and prior authorization. Other duties include template development, MACRA, building management, staff training, procedures manual development and revenue cycle management. She has been a certified coder since 2004 and a Rheumatology coder since 2013. Shari resides in Glenford, Ohio with her husband, Bill, son Nathan, step daughter, Maddy, and two spoiled dog, Harley, and two chickens.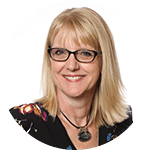 Melanie Scott, Treasurer
PURE Infusion Suites of Montana, Billings, Montana
Melanie is the Clinic Manager at PURE Infusion Suites of Montana. She is originally from Germany and has been in the United States since 1992. Her professional career in healthcare started in the business office at a multi-specialty clinic in Missoula, Montana, during that time she also received her Coding Certificate. Melanie joined a urology office in Missoula as the Business Office Manager and worked there until 2015, she was also an Instructor for medical billing and coding at the Lifelong Learning Center in Missoula. Melanie loves education and she loves sharing her knowledge with her peers. In 2015 Melanie moved to Billings, MT where she was offered the Business Office Manager position at the Arthritis and Osteoporosis Center. Melanie became a Certified Rheumatology Coder in 2015.
In October of 2016 Melanie was offered the position of Practice Manager at the Arthritis and Osteoporosis Center where she was responsible for 4 providers, a 14-chair infusion clinic and an imaging department with MRI, DEXA and digital x-ray capability. Currently Melanie is working with PURE Infusion Suites of Montana as the Clinic Manager onsite as well as remotely, she is a member of the AAPC and a Certified Physician Practice Manager. She is also a member of the MGMA and a Certified Medical Practice Executive.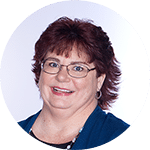 Nancy Ellis
Piedmont Arthritis Clinic | Greenville, SC
The daughter of a physician and a nurse anesthetist, Nancy Ellis was destined for a career in medicine. Rather than practice it however, Nancy chose to manage it.
Nancy's education and certifications include a Masters in Health Administration and an MBA from the University of Alabama at Birmingham, as well as a BA in Psychology from the University of Tampa. Additionally, she is a board Certified Healthcare Executive from the
American College of Healthcare Executives. In 2018, she earned her certification as a Certified Rheumatology Coder through sponsorship from NORM.
Since August 2009, Nancy has served as the Practice Administrator for Piedmont Arthritis Clinic in Greenville, SC where she has overall operational management of the five-provider rheumatology practice and infusion center. Her diverse background experience ranges from being Vice President of Alternative Delivery Services at Coosa Valley Baptist and Citizens Baptist Medical Centers in Talladega County, AL to Office Manager of a solo OB/GYN practice.
Nancy also has served as Financial Manager over nine business units for Anmed Home Care Services in Anderson, SC. Her career has included being Practice Manager for Cancer Centers of the Carolinas and Orthopaedic Center of the Carolinas, both of which operated multiple practice sites in the Upstate.
Nancy's passion is to achieve the ideal medical practice model through continuous process improvements in administrative efficiencies, quality of care, and doctor/patient relationships.
A native of Sevierville, TN, Nancy resides in Greer, SC with her husband, Tim, and two Maltese dogs, Daisy and Graham. Their daughter, Katie, is currently enrolled with the University of SC as a Media Arts major.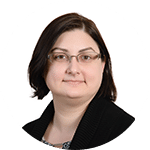 Michelle Owen
Arthritis and Rheumatology of Palm Beach | Boynton Beach, FL
Michelle Owen is the Operations Manager for Arthritis & Rheumatology Associates of Palm Beach a ten provider Rheumatology practice in South Florida. She has been in her present role since 2008. Her responsibilities include overseeing the day to day operations of the practice which include in office infusion and self-injectable medication verification and prior authorization. Michelle is a Certified Professional Coder with experience in appeals, reviews, physician chart document auditing. She also specializes in CMS's changing payment models.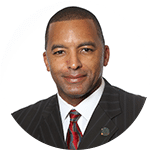 Andre Smith, Director
Emerald Coast Rheumatology & Infusion Center | Lynn Haven, Florida
Andre is the Practice Administrator at Emerald Coast Rheumatology in Lynn Haven, Florida which is part of the Greater Panama City region. His professional career started in real estate management and sales in 1993, where he quickly became a mult-million dollar producer and investment property specialist. Andre soon became Florida's youngest, State-Certified General Real Estate Appraiser, focusing on commercial and investment properties, eminent domain, feasibility studies, and review appraising. He began his new career as Practice Administrator for Dr. Aymen A. Kenawy, in 2010. During his tenure, Andre has expanded a small, single-provider, 3-employee practice into an 8,000-square foot rheumatology clinic and 18-chair infusion center, with two additional providers. He is a certified professional biller and a certified rheumatology coder. Mr. Smith also is a member of the American College of Rheumatology/Association of Rheumatology Health Professionals, in addition to the British Society of Rheumatology.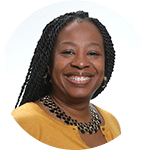 Judy Stovall, Director
NEMG/Arthritis & Rheumatism | Trumbull, CT
Judy Stovall is the Practice Administrator for NEMG/Arthritis and Rheumatism. She has worked in the medical field for close to 30 years, with 17 years concentrated in the specialty of Rheumatology. Her background also includes experience in the field of Urology and Internal Medicine. In addition to Administrative, she also has extensive training in billing, coding and collections.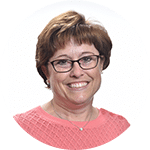 Jennifer Vogel
Emkey Arthritis & Osteoporosis Clinic, PC | Wyomissing, PA
Jennifer serves as the Practice Administrator for Emkey Arthritis & Osteoporosis Clinic located in Reading, PA. As a graduate from Dickinson College with a B.S. in Mathematics, Jennifer has a solid background in healthcare analytics and actuarial services. As the Practice Administrator, Jennifer provides operational leadership and strategic visioning for Emkey Arthritis & Osteoporosis Clinic inclusive of the clinical research center. Under the leadership of Jennifer Vogel, the practice has embraced transformational change inclusive of operational efficiencies and financial sustainability.
Jennifer proudly serves on the Board of Directors for the National Organization of Rheumatology Managers, serves on several Advisory Boards and is a member of the PA Medical Society. Even though Jennifer may be defined by her leadership and business acumen, that which is most important to Jennifer is her love of Faith, Family, and Friends.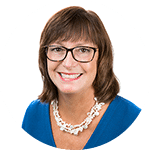 Tammy Bulger
Administrative Director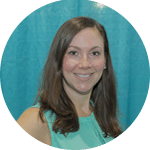 Ginny Inman
Communications Specialist