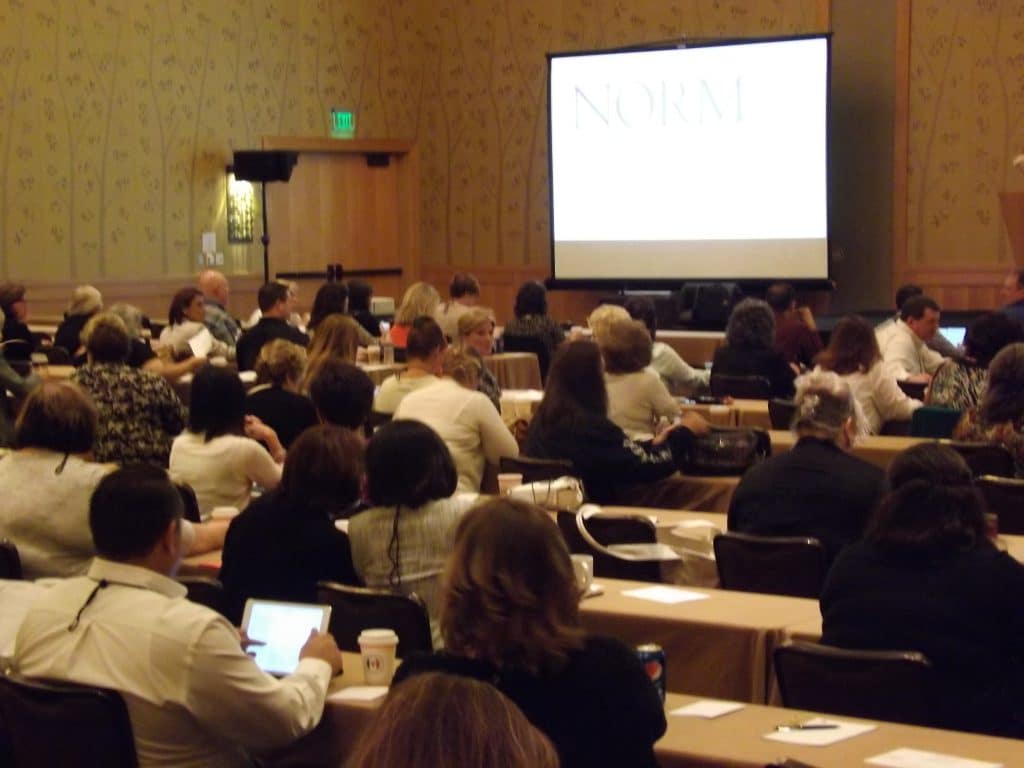 QRUR, MACRA, MIPS,
Change, Change, and More Change
2016 General Sessions
We know the Value Based World is just around the corner and it is going to impact how rheumatology practices do business. Is the stress and/or fear becoming overwhelming?  Under the current proposed MACRA rule, our practice encounters starting January 1, 2017 will affect our future payments.  This is only weeks away!!  With all of these changes, the 2016 NORM Conference is the place to be this September 15-17. The conference is in Mobile, AL.
Donnie Craig, NORM Board Member, stated in a recent listserv message that
I personally could not imagine life as a Rheumatology Manager without NORM and our Conferences.  Every year I leave the Conference with a renewed vitality and armed with tools and information to bring back to my practice.  I also leave there knowing that whatever comes my way, I have made friends who will be there to help me and support me as I deal with it.  TOGETHER WE ARE SO AWESOME!!!!
The 2016 conference will provide you with the tools you need to ensure that your practice is taking the steps to prepare for the upcoming changes. The conference also provides you with the opportunity to network with other practice managers who are facing the same challenges in their rheumatology practice.
Christine Grossman, ESQ, Vice President, Quality and Payment Innovation with Hart Health Strategies (HHS), will provide the most up-to-date information on MACRA and MIPS. She will also provide information on attribution as well as the steps you can take now to prepare for the future. Before joining HHS Ms. Grossman was an attorney for CMS bringing a wealth of knowledge with her about these quality programs.
Our Keynote Speaker, Pam Beitlich, MSN, ARNP, RN and a National Speaker for the Studer Group. With all the changes that will occur in the next year you have to find a way to make the required behavior changes stay with your staff. Pam believes that you will need to have expert communication skills to build the interpersonal relationships necessary to help you lead your practice through the sea of changes. Her presentation titled Making Excellence Stick will provide you with the skills necessary to make these changes stick.
Dr. Deborah Keegan's presentation on Competing in a Value-Based World will help you realign your revenue cycles and patient flow processes to the Value-Based World. According to Ms. Keegan through her presentation you will learn strategies to align your revenue cycle with value based payment and learn how to align your delivery system to improve value to payers and patients.
On Saturday, Elizabeth Woodcock, MBA, FACMPE, CPC will begin the day with her presentation on Mastering Patient Flow: Moving from Volume to Value.  Through this presentation you will learn additional steps to help you improve the operations of your practice. These steps include streamlining front desk operations, reducing appointment no-shows, and at least four additional steps.
Biosimilars Are Coming and Thomas Felix, MD will talk about the Key Considerations for Rheumatology Practice Managers. Biosimilars are being developed to lower health care costs and improve access to care. Dr. Felix said that you will "hear the latest on policy considerations that will govern how these products will be approved, identified, and incorporated into clinical practice."
Saturday ends with the NEC's presentation on Ancillary Services: To Do or Not To Do? How Do We Answer this Question. The committee has been working diligently to develop a strong presentation that will help you review potential ancillary services for your office, teach you how to complete a proforma analysis, and finally how to create and plan the workflow processes needed to execute the ancillary services into your practice. They conclude with tips on billing JW modifier and modifier for biosimilars.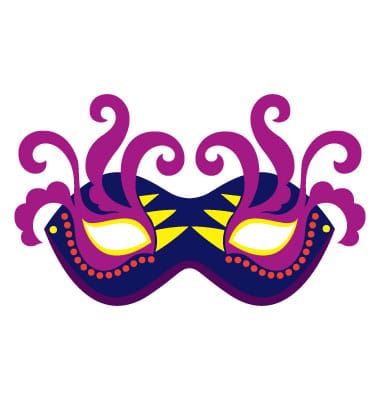 On Wednesday learn about on the various breakout sessions and how they will help your practice unmask your future in Rheumatology.
So What Are You Waiting For?
If you are a member of NORM – have you registered for the Conference?
If not Register NOW!
Just log-in to your account and click the register button in the right column.
If you haven't joined NORM do so NOW!
You can register for the conference at the same time.
Don't forget to reserve your hotel room – Immediately.
Call 251-438-4000 for Host Hotel
On the website we have listed hotels within 1/2 mile of host hotel.
Remember to book your flights to the Mobile Airport and
then register for our free shuttle for conference attendees.
Posted
by